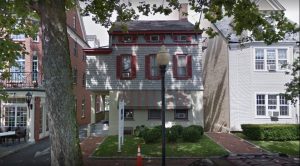 We're here to help and will strive to ensure that you gain the absolute best defense possible.
Highly experienced and aggressive attorneys on your side will provide you guidance and defenses as well as navigate you through any potential plea process.
DWI cases have proofs that may be presented against you. One area is scientific and another area is a police officer's observations about your impairment. The analysis of these proofs require the skills we possess in order to properly defend you. Our main aim as your DWI Attorney in Morristown NJ is helping you through this very difficult time.
How We Can Help with Your DWI
An analysis of the issues below are essential to a proper defense to a DWI charge:
Basis For The Initial Stop – Police must have a valid reason to have initiated the traffic stop. This typically means that a provision of the New Jersey Motor Vehicle Code has been violated. If there was no valid reason for the stop to occur, a motion needs to be made before the case is heard before the Judge. We assess the case carefully and determine whether there are any issues that prevent a stop from being considered valid.
Operation – To be prosecuted with a DWI, an officer must show evidence that you were operating the vehicle. There are several components to the definition of an "operator".
It's essential that the police provide 'probable cause' for the arrest. If there is probable cause for the arrest, the scientific evidence and observations of the officer are examined. A prosecutor must provide evidence that you were driving under the influence.
Find Out More
If you need the support of a DWI attorney in Morristown NJ, please don't hesitate to get in touch with us today. We will work to provide the full support you need and ensure that you have the best defense possible. We have helped numerous clients with their DWI charges and we are confident we can help you as well.
DWI charges have the potential to damage your life and impact your ability to earn a living. We will do everything in our power to stop this from occurring.
Contact Morristown DWI Attorneys Fernandez Garcia Law Today. Call now or complete our form to get started!